Value Investment Fund, INC.
"In 2020 I started the Value Investment Fund, Inc. so I could manage funds from friends and family. I perhaps chose the worst year in my life to do it, however, we were mostly in cash when the market crashed due to Covid-19; As I write this (5/14/2020), our portfolio is in positive territory (+17%), but the market is still down (-18%). That's a 35 points difference, which I suspect will lower with time. We had been higher this year (over +20%), but also considerably lower than today's results too (-30%).

However, today our investments are protected which means I can sleep like a baby and so can you because, in the case of a second dip in the market, we'll automatically turn most of our positions into cash. But if the market continues its short term rally to previous highs we could be seeing a 50% return on assets.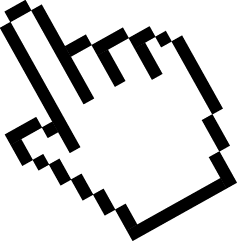 To the friends and investors
In our first year, ending September 1, 2020, the fund has generated 86.48% in profits.

Ney Torres,
Portfolio Manager
Value Investing Fund, INC.
Have you checked the podcast?
I interview mentors I have discovered through the decades; normal day to day people doing extraordinary things.

Why?
To create value for anyone that I can. Is that you? I want everyone that has the interest to understand how to live life under their terms.

How it will benefit you?
I'm giving you the road map to understanding the money and wealth strategies that I have learned through the decades, for free! I'm doing this so you can then figure what works for you or how to implement those nuggets of wisdom to your business and personal finances, as well as your life.
My personal mission is to democratize opportunities.

I'm a Serial Entrepreneur with a dual Master's degree in Real Estate Development and Brokerage Management from Spain's Polytechnic University and Ecuador's San Francisco of Quito University, as well as undergraduate degrees in both Finance and Business Administration.

Nanodegrees in programming, digital marketing, machine learning, and others. My passion is stock markets, investing and Entrepreneurship.

I'm also a 2018 #1 Amazon best seller on "Digital Marketing" (Spanish)